About Me
I have over 10 years experience of providing written translation and interpreting services in the UK to private individuals, translation agencies, Courts of law, Social Services, hospitals, solicitors and the criminal justice system. My qualifications include the following:
Diploma in Translation (Polish into English)

Master in Arts in Legal Translation (English into Polish)

Diploma in Police Interpreting.



I am a full member of the Chartered Institute of Linguists. That means my qualifications and experience have been carefully vetted and checked by the appropriate bodies, and you can be sure that your translation or meeting will be in safe hands. This also means that I can provide official translations. I am also an sworn translator approved by the Polish Ministry of Justice.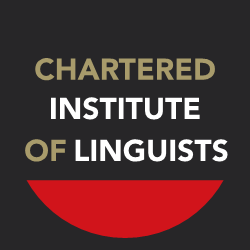 Reliable & Confidential
You can be sure that your document and/or meeting will be in safe hands and that it will be translated or interpreted faithfully to the original, treated as confidential and handled in a sensitive manner.
Fast delivery
If you have an urgent deadline to meet, I can usually (depending on my current workload) provide a fast service at competitive prices. Your deadline is important to me. Booking in advance is always preferred but if you require help fast please contact me and I will do my best to help!
Up to Date
I keep my skills and vocabulary up to date by attending specialist training days, seminars, conferences, workshops and conferences. I visit Poland on a regular basis, in particular, my home city of Warsaw.
Customer Satisfaction

Customer satisfaction is very important to me. I want you to be happy with the translation or interpreting service you receive from me. Please let me know if you have any special requirements. Please also bear in mind that when a translator / interpreter makes certain linguistic choices, this is based on experience and is designed to make the text or speech comprehensible and natural-sounding to the recipient (the speaker of the target language).

Sworn Translator

I am a sworn translator and as such I can provide official, stamped translations of documents such as birth certificates, marriage certificates etc.